Mariane Renaux is an independent expert.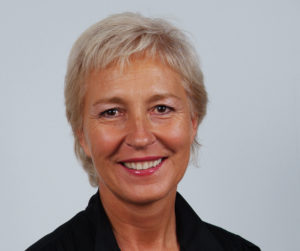 Her domains of excellence are Complex Program Management, cooperation set-up, operations management, tests, qualification and certification issues. She is passionate about new challenges around Smart Cities and Urban Air Mobility.
After some time in the naval industry and at the « Commissariat à l'Energie Atomique », she steps into aeronautics.
She joins Dassault Aviation flight tests Center in 1990, before being promoted as Head of Maritime Patrol , Surveillance and Falcon special mission aircraft Programs in 2003 in Dassault Aviation Headquarters.
In 2005 she is appointed as Head of French military MALE HARFANG RPAS Program in Airbus, up to 2011.
With her in-depth expertise in aeronautics, Defense programs management, drones industry and innovative disruptions, she acts now as an independent expert, delivering cutting edge strategic advice.
She has recently been appointed as independent expert to the European Commission – Research Executive Agency.
Since 2016, she is a member of the High Level French Civil Aviation Authority advisory body for UAVs.
She is a member "Club Sud Drones "Steering Committee. 
From February 2018, up to February 2020, she is appointed as Chairman of Board of Directors of French Professional Federation of Unmanned Aircraft Systems. In this position, she is a member French Aviation Industry Federation Executive Committee.
Therefore, she develops a broad vision of the future UAS applications and opportunities.
Familiar with governance issues, and board members duties and liabilities, she is a member of French Institute of Directors (IFA).
She provides lectures, expert briefings and conferences. Since 2016, she is collaborating with "Sciences-Po Bordeaux"– "Academic Chair Defence and Aerospace".
She is IHEDN auditor, 60th National Session, Defence politics.
KYREMA combines both in-depth understanding of the challenges and transverse approach in international environment. KYREMA has drawn its skills from the most technically demanding and innovative sectors with strict standards of confidentiality. These are the bedrock philosophies of all our missions.